SUSTAINABILITY CREATES SECURITY
As a family company we take pleasure in looking back over a lengthy company history. But one thing that has not changed over the years is our passion for machine building - and our enthusiasm for our customers so that we can create the first-class solutions they need.
Throughout our history we have consistently learned from the tasks facing us, exchanged knowledge and experience and developed our company. We are proud of this - and without our professional staff this success would have been impossible.
We are delighted that at present the average time our team members have been with us is 17 years and that we can use this accumulated knowledge to meet our customers' requirements.
IT ALL BEGAN
IN 1924
The company was founded in 1924 in Augsburg by Karl Eberle and is still a family company which is now in the hands of the third generation.
Small beginnings soon developed into an engine repair operation. In 1941 the company was completely destroyed, and operations were moved to the countryside for the duration of the war. The original site was rebuilt four years later.
Production increasingly specialised in the manufacture of rebuilt engines for the automotive sector. The production site that was rebuilt in Augsburg in 1950 had to be continuously extended.
The site was expanded further due to the increasing proportion of engine parts for the motor vehicle and ship-building industry.
In 1990 a new site had to be found as further expansion on the old site was no longer possible. The current site covering 15,000 square metres was purchased. In 1991 production was started with an entirely new machine park.
The new technical opportunities and the quality of the products opened further markets. The production of hydraulic parts started three years later.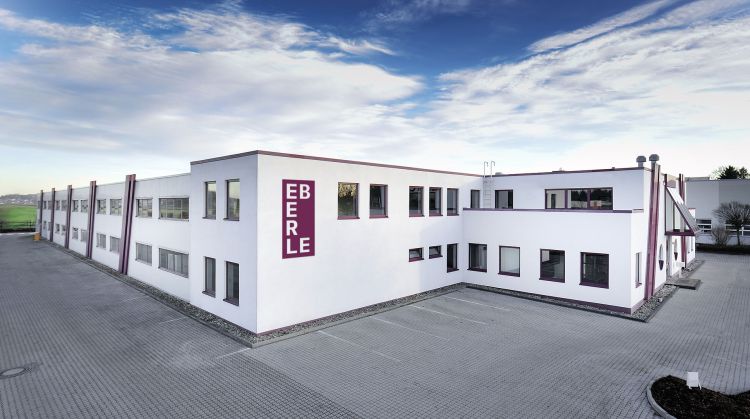 An additional production bay was built on the site in 1995. Since then, exports have been expanded and customers in new sectors have been acquired.
STAFF DEVELOPMENT
Staff development is an important part of our corporate culture. As well as specialist technical knowledge, we teach our apprentices a sense of reliability, care and conscientiousness.
This is a fundamental requirement for quality work meeting international standards.
Do you want to start your training at Motoren Eberle? Tell us about yourself and at the same time send us your certificates for an initial assessment.
We process your data in accordance with Article 6, Paragraph 1, Letter f of the GDPR and will not pass it to third parties. We need this information solely for the purpose of processing your enquiry. Your will find further information in our Data Protection Statement.